In This Issue
Click to go to the article.
· Faculty column: Darrell Harris on year-round Lent
· Alumni scholarship challenge
· June worship seminar with Bob Stamps
· In Memoriam: Jone Chiu (1955-2011)
Worship Seminar June 13-14
With Dr. Bob Stamps,
Dean of the Chapel
and Professor for Sacramental Theology at Asbury Theological Seminary. More here.
Jim met with members of the Colorado IWS Regional in Denver several months ago. Click the photo below to see a larger version. (From left: Jim Hart, D.W.S., Alpha 2002; Nancy Beyer, D.W.S., Rho 2010; Larry Ellis, D.W.S., Nu 2008; Richard Hunt, D.W.S., Delta 2004.)

Constance Cherry launches new Web site
Check out Constance's new site where, among other things, you'll find numerous resources she has developed to bear witness to her calling: "My mission is to train church leaders to develop and lead corporate worship services that are biblically based, Christ-centered, pleasing to God, and engaging for 21st century worshipers."
"It does not matter what happens to the bread at the Table if nothing happens to the people who eat it!"
Pictures from the January Session 2011 are published on the IWS website. Pictures of the January Worship Seminar may also be viewed. To see the archive of photos dating to January 2005, click on the Photo Story link.
Worship Architect in 2nd printing
Congratulations to Constance M. Cherry whose award-winning worship resource, The Worship Architect: A Blueprint for Designing Culturally Relevant and Biblically Faithful Services, published by Baker Academic, is in its second printing less than a year since its initial release.
Robert E. Webber
(1933-2007)
April 27 marked the fourth anniversary of Bob's death. See a tribute here and here.
Bob's life verse: "Whatever your hand finds to do, do it with all your might"
(Ecclesiastes 9:10).
Webber Quote of the Week in Worship
Wave Wilkerson, D.W.S., Beta 2003, writes, "During the offertory I often project a worship thought on the screen. I have been using some of the Webber Quote of the Week emails, including the picture
of Bob. So, every few weeks the congregation gets Bob. His legacy continues!"
From the Editor: On a personal note
This has been a full year. I was given a one-year contract to teach music at Cornerstone University in Grand Rapids, MI this year, where I have taught as an adjunct over the years. Teaching a full load of courses, some of which I had not taught before, kept me very busy, but I have enjoyed it immensely, especially the opportunity to interact with and impact this generation of students. Early in the academic year the school interviewed for a permanent position in the department. I applied and subsequently was awarded the tenure-track position as Associate Professor of Music and Director of Choral Studies.
In March, I took the University Chorale to Florida for a 12-day spring break tour. The choir performed in several churches where IWS students or alumni serve, including Grace Episcopal Church in Orange Park. It was great to be able to introduce the students to the IWS vision by meeting members of the IWS community and getting a glimpse of how that vision is being applied in various venues.
God's story is unfolding in all our lives. This edition of Anamnesis includes numerous examples. Please take a few minutes to share how God is working in you during this chapter. Send me an email.
I'm looking forward to reconnecting with several of you this June at the Worship Seminar with Bob Stamps. Check out the details below.
The Lord be with you!
Kent Walters, D.W.S. (Alpha 2002)
Editor
President's Column
by Dr. Jim Hart

The president of Galluadet University once said, "Every president you've ever met probably told you that his or her university is the center of the universe, right? Well, they are all wrong . . . except for me."
He was right; but not about Gallaudet. Bob Webber said, "Worship is the key to the renewal of the Church." Ultimately, when the Church is renewed with enlivened worship built on solid biblical, theological and historical foundations, Christians are formed with the compassionate heart of Jesus and encouraged to follow in his footsteps, being poured out for the life of the world. What could be more important than that? Nothing! The students, graduates and faculty of IWS have had, and will continue to have, significant spiritual influence in and through the Church across the globe.
We are entering into a campaign for student scholarships and grants. (Please see Jim Dodge's letter below.) The purpose of our campaign is to raise adequate resources to benefit deserving IWS students who demonstrate high potential of academic and professional impact and the need for financial aid assistance. Our goal for this fiscal year is to raise $50,000 in student scholarships and grants by June 30. Will you partner with us and our students in this worthy endeavor through scholarship and grant support in order to assist us in achieving our mission?
The financial support of individuals and churches is crucial to providing an IWS education for our outstanding students and graduates. But, your investment is not so much in these students as it is in the Kingdom through the difference they are making. Please prayerfully consider partnering with us sacrificially and generously in this most worthy endeavor.
The Lord be with you,
James R. Hart, President/Custodian

Let me declare upfront that I am a fan and proponent of the worship year, or liturgical year or whatever you prefer to call it. Left to my own myopic devices, however sincerely I seek the guidance of the Holy Spirit in worship planning and Bible teaching preparation, I will tend to focus on a few aspects of God's self-disclosure in salvation history that interest me most and inadvertently ignore other ones just as essential to the story. It is just human nature.
But even though the use of a lectionary to guide us through scripture reading has been in successful use for three millennia, it still has its pitfalls. One is what I've come to call the "forest or the trees worship year syndrome." We worship planners, worship leaders and preachers can become so focused on the cluster of trees that comprise the bit of the forest we are currently in (e.g., Lent) that we can forget the glory and power of the resurrection or the joyful anticipation of the first arrival and his coming again. When we are in the Advent, Christmas, Epiphany or Easter cycle we can just as easily forget the essential part of the forest we were in during Lent, leaving un-walked the valuable paths of self-examination, prayer, fasting, giving and intercession.
Let's revisit what the Lord Jesus said about prayer, fasting and giving in Matthew 6, and how that teaching connects with everyday, year-round Christ-following.
If we are followers of Jesus, we will find occasions to pray, fast and give. It is just that simple. When Jesus gives instructions about how to pray, fast and give he does not say, "If you pray, fast and give," he says, "When you pray, fast and give."
"What did you give up for Lent?" That has always seemed like such a disconnected, irrelevant question and issue to me. But the wilderness temptations of Christ and the categorical breakdown-of-sin in 1 John 2:16 may begin to open our understanding to the spiritual power and the pure practicality of the Lenten disciplines elaborated on in Matthew 6.
The apostle wrote: "For all that is in the world, the lust of the flesh and the lust of the eyes and the boastful pride of life, is not from the Father, but is from the world." The verse very practically breaks down all our temptations into three groupings. And the Lord Jesus, being tempted in every way that we are, yet without sin, is methodically attacked in each of these three categories in his wilderness temptation.
These temptations are spelled out for us in Matthew 4 and Luke 4. The first gambit plays to the Lord's physical hunger and desire for food. The enemy loves to begin with the lust of the flesh, perhaps the most basic category of yearnings. But Jesus counters that the most vital bread is not physical bread, but the very word of God. By voluntarily denying himself the food he desired for a season he was exercising "soul muscles" that would strengthen his ability to resist all the lust of the flesh.
Then, the enemy proceeds to the pride of life. Twisting promises from Psalm 91, he dares the Christ to jump off the Temple pinnacle's 700 feet height to prove that he is who he claims to be. Vertigo alone would have prohibited me from making a thoughtful, Spirit-led retort. But here is where prayer is shown to be such a strategic friend in navigating the spiritual warfare of life. If we regularly acknowledge and depend on the One who is greater than we are there is little need to vindicate ourselves. Because Jesus had been "full oft in prayer" the answer came easily. "You shall not tempt the Lord your God." When we pray we exercise soul muscles that strengthen our ability to rely on the One higher than ourselves. And when the tempter comes to tempt us we can be ready and not overwhelmed.
Finally, the enemy of our souls takes Jesus to a very high mountain and tempts him with possessions and power beyond anything we can imagine. This is the lust of the eyes. Who among us does not want more than we have? A survey once sought to find how much more the average person thinks would be "enough" salary-wise. The average answer seemed to be, "About 25% more." Jesus had already regularly practiced the discipline of tithing and giving. And by exercising those soul muscles he could easily see through and reject the deceptive offer.
Perhaps Lent slipped away from you this year. Perhaps you have not prayed, fasted and given. First of all, resist any temptation to feel guilt. These are not laws for us to keep, but disciplines that can simply make us stronger and even wiser. Also, who is to say these practices should only be confined to the season of Lent? When the Lord gave the teaching recorded in the 6th chapter of Matthew the season of Lent had not even been conceived, much less instituted. To be sure, praying, fasting and giving come to the fore in Lent, but they are deeply practical and powerfully useful exercises on a year-round basis.
May we all find more occasions of these disciplines in our personal walks with God, in our families and in our worship communities. May your Lenten observance always be deeply enriched by God's Spirit and may your resurrection celebration always be glorious year after year, Sunday after Sunday and moment to moment!
Easter—Fifty Great Days!
I find it fitting that the IWS fiscal year wraps up shortly after this crescendo in the church year. But it is unfortunate that "ordinary" time follows. Wouldn't it be more appropriately called "extra-ordinary time,"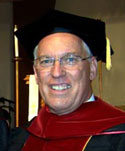 when believers live out of the unexcelled story of redemption? I came to this conclusion while studying at IWS. The calendar of our shared faith stoked embers long dormant within me. I discovered the Church anew and my place within it. God transformed my life during the course of studying at the Institute. He continues to change the lives of students as they, too, pour through the scriptures and teachings of the Church fathers, and listen to the Holy Spirit. God has anointed this liminal state, a calling out and away for a brief season of renewal, for the purpose of reviving worship in His Church throughout the world. IWS has no peer.
But here's the rub—a number of students called to this season of renewal need financial help. They need someone to offer what our churches, schools, family and friends offered many of us during our IWS experience—a helping hand. To that end, you'll be hearing from class Chairs who will ask you to participate in a final push to meet our Alumni Scholarship/Grant Fund goal for fiscal 2010-2011. Two recognitions will be awarded: one to the class that raises the highest dollar amount and another to the class with the highest percentage of alumni donors. Plaques will be displayed in the IWS office to recognize these classes.
Keep in mind, yours is not the only pocket to reach into. Let your church, school, family and friends know about IWS's great work and invite them to participate in helping students meet the financial burden of their studies. No donation is too small or too big! One of the great joys of being an alumni donor comes in the form of thank you letters from recipients who relate the "miracle" that made their education possible. You can be part of that miracle! It will make you, as well as your church and/or school, feel linked in the great purpose of educating worship leaders throughout the world.
IWS is a community unlike any other. Worship may well be the key to revitalizing the Church in the coming years. Now into its second decade, IWS is a recognized leader in worship renewal. Thank you for your prayerful and generous support.
Easter blessings to all,
Jim Dodge, D.W.S. 2008, Nu Class
Chair, Alumni Scholarship/Grant Fund
The January Worship Seminar, "Sacred Roots: Retrieving the Great Tradition in the Contemporary Church" taught by Don Davis of The Urban Ministry Institute, was extremely well-received.
Here are several quotes from seminar attendees:
The seminar was superb; very practical.
Dr. Davis is an excellent presenter and scholar. I enjoyed his approach to biblical narrative.
The workbook is like the Swiss pocket knife of leadership training.
I don't think I can say enough about Dr. Davis and his teaching this week. His content was cerebral and challenging but also emotional and straight from the heart. The topic was so relevant and timely; and I'm so much richer for it.
Dr. Davis is a great gift! The seminar content was comprehensive and extremely well-presented.
This was the best seminar that I have attended in my life—both speaker and content.
On so many levels, this seemed to be the very best seminar to date.
Click on the pictures below to see the full version. To see more pictures from the seminar, click here.
_____________________
Register now for the June Worship Seminar:
June 13-14, 2011 with Dr. Bob Stamps
Our guest lecturer for the June event, Bob Stamps, is a long time friend and mentor of Jim Hart. The dates are June 13-14. The seminar title is, "A Sacramental Journey: Remembering Jesus Christ Risen from the Dead."
This seminar focuses on the Lord's Supper, with the goal of providing an informed and experiential understanding of what can transpire at the Table of the Lord. Bob Stamps will describe his personal journey that led from youthful inquiry as to the meaning of the Lord's Supper to teaching Sacramental Theology at a seminary. The seminar will be rich in theological content, but richer still for the way it will show how Christ sits down with sinners at His Table, refusing to let them leave unchanged.
Bob's wife, Ellen deKroon Stamps, will be participating in the seminar. She is the former traveling companion, nurse and secretary to Corrie ten Boom.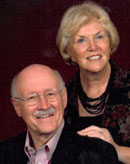 Dr. Stamps is a graduate of Wheaton College (B.A.), Asbury Theological Seminary (Th.M.), and Saint John's College/University of Nottingham, England (Ph.D.). Ordained in 1966 through the United Methodist Church, he has served appointments as university chaplain and as pastor of congregations across the United States. In 2007, his book, The Sacrament of the Word Made Flesh: The Eucharistic Theology of Thomas F. Torrance, was published by Rutherford House, Scotland. Dr. Stamps is also the author of several published hymns. Presently, he teaches theology at Samuel DeWitt Proctor School of Theology/Virginia Union University, Richmond, Virginia, and, beginning this fall, will serve as Dean of the Chapel and teach Sacramental Theology at Asbury Theological Seminary.
See the links below for seminar details and to register.
June 13-14
Worship Seminar links:

Schedule and Seminar Description
Register online / Register by mail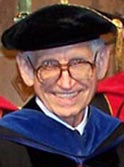 Gerald and Doris Borchert—After more than a decade of service on the faculty of IWS, Drs. Doris and Jerry Borchert will be retiring after this June's session. In the fall of 2001, Jerry began serving as the first Thesis Director for the D.W.S. program. Doris began serving as the Professor of Supervised Ministry and Ministry Projects in the M.W.S. program in 2002. In 2009, the ABHE Evaluation Team commended IWS for "the rigor of its capstone courses/experiences." This commendation was nicknamed the "Borchert Commendation" since it recognized the quality of the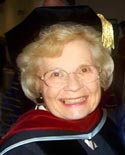 course design and academic strength contributed by Doris and Jerry (and Dr. Keith Ray) in the courses they have taught and overseen at IWS. Although Jerry and Doris are officially retiring, they will still be involved with IWS as special advisors, trusted counselors and valued colleagues. And, they will still be spending some time on campus during our sessions.

Thank you, Jerry and Doris, for your invaluable service to the Kingdom through your ministries at IWS!

Janet Carlson, IWS Board of Trustees member since 2007, passed away unexpectedly on October 30, 2010. Her husband, Jon, and their family remain in our thoughts and prayers.

Constance Cherry co-authored a new book: Selecting Worship Songs: A Guide for Leaders. It provides worship planners with an objective method for determining the quality of songs based on theology, lyrics, and music. Her wedding hymn, "Christ, We Come With Joy and Gladness," published by Hope Publishing Company, has been included in two more hymnals: Celebrating Grace: Hymnal for Baptist Worship (2010), and Worship & Song (2011), which is a supplement to The United Methodist Hymnal. Constance's article, "May I Have this Dance?" appeared in the March/April edition of Worship Leader, as did the lead article by Reggie Kidd: "Jesus Christ our Worship Leader." Check out Constance's new web site and blog: http://theworshiparchitect.com/.

Lester Ruth will be the Research Professor of Christian Worship at Duke Divinity School, effective July 1, 2011. He was also recently appointed the president-elect for the Charles Wesley Society. See the May issue of Worship Leader in which you will find his article "Go East, Young Songwriter, Go East: How Ancient Eastern Orthodox Writers Can Help Us Write New Songs." The article looks at Ephrem the Syrian, Romanos the Melodist, and John Chrysostom as positive models for contemporary songwriting. And, if you have not seen his latest book, you must check out Walking Where Jesus Walked: Worship in Fourth-Century Jerusalem.

Carla Waterman is preparing to move to Oviedo, FL, where the Canterbury Retreat and Conference center will be the new home base for her teaching and mentoring through In the Kingdom Ministries. More details here.

Philip Chan, D.W.S., Delta 2005, Perry Chow, D.W.S., Theta 2007, Teresa Ho, D.W.S., Nu 2008, Calvin Lam, D.W.S., Zeta 2006, and Sylvia Ooi, D.W.S., Kappa 2007 join hands with 6 speakers from Hong Kong and 3 speakers from the Calvin Institute of Christian Worship to conduct a Worship Symposium in Hong Kong, May 19-21—Let God's Word Be Alive in Worship

.

Phil Burkett, D.W.S., Nu 2009, received a 100% vote of the congregation to pastor Cass City Missionary Church in Michigan. He began that ministry in March.

David Gallaugher, A.G.C.W., Delta 2010 serves as a worship consultant with Greater Europe Mission in Barcelona, Spain. Here is his update: "My experience at IWS has totally reshaped my missionary ministry in Spain. Fifteen years ago, while teaching music in an evangelical seminary, I

discovered the writings of Bob Webber and felt an increasing pull towards worship as he described it. Realizing that I could fill an important gap by developing a worship curriculum for seminaries in Spain, I enrolled in the doctoral course at IWS. Through the influence of my professors, worship theology has become my passion. My studies at IWS raised my awareness and personal experience of the transformational power of worship and expanded my missionary vision to encompass evangelical worshipers all over Spain being transformed into more effective disciple makers through a vital encounter with God in line with his biblical principles of corporate worship.

"For the last 10 years I have attempted to enact this vision primarily through weekend, church-based seminars. I have recently been reappointed to my old seminary position. My ministry is called Proyecto Aleluya—the Hallelujah Project. It encompasses (1) training Spanish pastors and worship leaders in the principles and practice of holistic biblical worship through church-based, weekend conferences; (2) training future pastors and missionaries through designing and teaching the worship curriculum in seminaries; (3) filling the gap in adequate text materials by translating and publishing a collection of worship theology in Spanish (Bob especially liked this idea!); (4) personal friendship evangelism combined with encouraging Spanish churches to reach out to the rapidly growing immigrant population; and, (5) drawing together a group of missionary partners in North America who participate in and enable Proyecto Aleluya.

Larry Ellis, D.W.S., Nu 2008, was invited to teach on the biblical foundations for Christian worship and the paradigms of Christian worship at the School for Worship in Cuckfield, West Sussex, England, May 9 -13. The School for Worship is a ministry of Youth With a Mission. He recently published his second book, Secrets for a Successful Small Business: What the University Will Not Teach You. Read more here.

Susan Huckaby

D.W.S., Iota 2006, and her husband Rob will lead a mission team of 34 people from Brentwood United Methodist Church and its Spring Hill, TN campus, Trinity Church, to San Jose, Costa Rica, June 18-26, where they will help build a children's home. Susan writes, "Hundreds of children are homeless and live on the streets of San Jose, where sex trafficking is rampant. Many other children live in overcrowded government facilities. The goal is to provide a Christian environment (home) for 50+ kids at the Methodist Children's Home where they will be assured of a quality education through high school. Our team will also spend four afternoons in different area churches where we will conduct Vacation Bible School, telling and exploring Bible stories in creative, kid-friendly ways. 50-75 children will attend the VBS session each day."

Pat Myers, D.W.S., Delta 2004, serves with the Easter Mennonite Mission in Lenovo, Bulgaria. She writes, "My husband [Lamar] and I are hoping to start a church in the village of Topolovo that has about 2500 residents but no protestant church. Pray for the moving of God's Spirit in that village. Also, I have begun a children's choir in three different locations. There are only a total of 10 kids, but next year I am hoping for closer to 30. Very little is done with children in the churches. They are almost never used in worship. I hope this choir will serve as an example of how quality things can be done with children, how children can be taught to use their talents and to worship God, and how children can be taught to sight read music, and how children can be a part of the worship experience." Click on this link for more on Pat's ministry in Bulgaria.

Dyton Owen, D.W.S., Kappa 2009, was appointed Senior Pastor of First United Methodist Church of Chanute, KS, effective March 1, 2011. Having served churches in Oklahoma, Texas and Kansas, Dyton was asked to serve the church in Chanute as it moves toward reaching a broader segment of the community through a variety of worship opportunities.

Melissa Pratt, D.W.S., Gamma 2007, is the Pastor at Teays Valley Church of God in Scott Depot, WV. She writes, "The church

has continued to grow by 23% each year. We are going to two services and are beginning a capital campaign to build a multi- purpose facility on 74 acres that we own exactly one mile from the church. We are seeing miracles—healings, salvations, marriages restored, deliverance from drug and alcohol addictions. It is amazing to watch and be part of. I praise the Lord every day for allowing me to be a part of this wonderful work."

Herbert Tsang, D.W.S. candidate, Sigma class. Church Music Ministry of Canada

and Carey Institute (associated with Carey Theological College) recently announced the establishment of the Centre for Worship Studies, with the goal of bringing quality training for worship leaders across Western Canada and the Pacific Northwest. Herbert was appointed as Co-Director. He is also President of Church Music Ministry of Canada and Adjunct Professor at Carey Theological College. Visit Herbert's website here.

Sharon Updyke Welsch, D.W.S., Iota 2007. Congratulations to Sharon and

William Welsch who were married on October 23, 2010 in North Carolina! (Click on the picture to enlarge.) Sharon is the Associate Pastor at Mars Hill Baptist Church in Mars Hill, NC. She writes, "Bill retired in March and is serving in various ways in the community, especially through a project the church is sponsoring called Fields of Hope, which is a produce ministry providing fresh farm grown vegetables for hunger relief to 17 Western North Carolina counties. Last year the project produced 48,000 pounds of fresh produce. This year we have already harvested 50,000 pounds and we are only about half way through the harvesting! Bill grew up on a farm and this is getting him back to his roots so he is thrilled. As a matter of fact he just purchased a tractor this past weekend that he will be using to help with the project."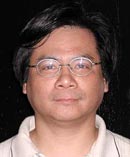 Jone Chiu

, M.W.S, Beth 2006, passed away on April 19, 2011 following a courageous, year-long battle with cancer. Jone was the Worship Pastor at the Toronto Chinese Community Church since 2003. Prior to that he served as the Director of TV Production for SOBEM. Jone's strong faith and heart for the lost was evidenced as he witnessed to healthcare givers and those who visited him during his illness.

Click on the links to view the funeral bulletin and memorial video.

The IWS family extends love and condolences to Jone's wife Betty, and their daughter and son-in-law, Melody and Gabriel, and son Jordan.

Four years ago, Brian Walrath, D.W.S., Alpha 2002, published Message in the Music: Studying Contemporary Praise and Worship. The book is a helpful resource for worship planners, leaders and teachers. I asked him to report on how the book is doing. Brian is Associate Professor of Music and Worship Arts at Spring Arbor University.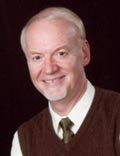 In 2007 Dr. Robert Woods and I edited and published a volume of ten evaluative chapters looking specifically at contemporary worship music through the eyes of a diverse group of authors. They comprised an eclectic scholarship mix representing not only music but communications, theology, worship and sociology. Their task was to examine the top 77 worship songs of the day, as listed by CCLI, and draw conclusions about the value of their lyrical and musical contribution to contemporary worship practice. The intent of the project was to begin a dialogue on the actual content of such songs over against a good deal of reactive and often unsubstantiated opinion. Subjects addressed include Musical Style, The Trinity, Romance, Righteousness & Justice, Pain & Suffering, Proclamation, Participation & Praise, Musical Quality and others. Contributing authors include our own Lester Ruth and his seminary friend, John Witvliet of Calvin Institute for Christian Worship.
It has been gratifying to hear that several Christian colleges and seminaries have adopted the book as a resource in their worship studies programs. Four years after its release it is still on the market and generating modest sales. You can read reviews of it here. I've also created a very basic website with additional resources such as discussion questions and quiz questions developed by each chapter author (http://www.brianwalrath.com/)
For further information please contact me at bwalrath@arbor.edu.
Giving to IWS
Please support the work and mission of IWS in your giving. Your participation at any level is vital to the continued work and expansion of worship renewal around the globe. Donations may be made by mail or online through the website (http://iws.edu/IWS/fla_contributions.html).
Checks should be made out to IWS, noted "Annual Fund" and/or "Scholarship Fund" and sent to IWS, 151 Kingsley Ave., Orange Park, FL 32073. Gifts may be designated in memory or honor of a loved one, and/or may be anonymous.
Donations of appreciated assets, such as marketable securities, can be particularly beneficial to you and IWS. You can maintain your current cash assets, while reducing your tax liabilities. IWS acquires a tax free gift that would be sold at fair market value. Call the IWS office for more information.
Bequests
A bequest can create a legacy which generously provides for the future of IWS and demonstrates love and support for the advancement of our mission. The inclusion of the Robert E. Webber Institute for Worship Studies in estate planning assures that your gift will have enduring influence and impact. We recently received this testimony from alum and member of the IWS Legacy Circle, Dr. Dyton Owen (Kappa, 2009):

When asked, "Why did you include IWS in your estate planning?" the answer was easy: Because I believe in the work of IWS and love the school. Yes, there are countless other good causes to support. But there are few as meaningful to me.
IWS has woven itself into my life like no other "cause" or institution. I was challenged and shaped by the school and its faculty as a student, and continue to be influenced in my daily ministry by the school's vision and values. In addition, the IWS community (with my Kappa classmates) saw me through a dark time in my life. To show my appreciation and gratitude, I included IWS in my estate planning, as I have a few others who have had a similar impact on my life. And it was so easy to do.
Hopefully, my contribution to IWS through estate planning will help ensure the school continues to influence the lives of others, both on campus and around the world. I am partnering with a great ministry that will have a wide-reaching impact for years to come.
I hope everyone involved with IWS will consider the school in their estate planning as well. It is good to remember that a little multiplied by many equals much!
A bequest is a wonderful way to show a significant and long-lasting commitment to the mission of worship renewal. Those making a bequest will be invited to become a member of our Legacy Circle. For more information, please contact the IWS office.
Your support of the ongoing mission of IWS is absolutely critical to the work of real spiritual transformation through worship.
Thank you for your partnership with IWS.
© 2011 The Robert E. Webber Institute for Worship Studies